I empathize with you so much, little horse.
They wheeled me to the front door and then I was on my own. My family was there but nobody could really do anything for me anymore. Somehow, my body had forgotten how to walk properly. Everything was sore and my strength and coordination were still way off. It was embarrassing. I felt like a newborn foal. My bedroom at home was on the third floor and it was my sanctuary. Until I healed, stairs were too difficult and we worried that something would cause me to have to go back to the hospital. So, I slept on the couch for weeks as I got my sea legs back. My grandmother, Maw Maw, came up to keep me company.

My scar was exponential.
I am left with a fairly wicked scar. When it was fresh, it curved from between my shoulder blades down to my left side above my hip. It was pretty brutal-looking. However, my body grew and the scar did not so it is a lot smaller these days. It looks less like I wrestled with bears. That is an actual rumor that my wrestling coach joked about starting in seventh grade. Experiences like that made me self-conscious about the scar but also let me laugh about it. Body image is especially tough when you are young, even if you are a guy.

I have never had street cred.
Next to the moon-shaped scar is the scar from the place where they inserted the drainage tube for all my various fluids. It was gross to think about and even now I can feel my skin crawl. Sorry if I made the same happen to you. My family affectionately called that scar 'the bullet wound scar' because of how clean and precise it looked. Also, when the time came for them to remove the tube so that I could heal, it certainly felt like I had been shot. They grabbed and yanked the tube out of me and I felt a sudden, hollow pain. It was one of the worst pains I had felt at the time.
Slowly, I started to find my footing again. It did not take too long for me to start gobbling food down faster than I anyone else at the table. I was overcompensating for all of my past issues. I started to breathe clearer soon after that. The danger had passed.
Extra Stories and Fun Facts:

No No No No No No
Now some readers may remember my great fear of needless. When I went in for the MRI test to map my circulatory system in advance of the surgery, the nurse was very kind but very utilitarian with a brusque bedside manner. They were going to give me something to put me out for the MRI and they also had to inject the fluid that would make the MRI actually work. When I started to get nervous she told me 'Don't worry, it won't hurt any more than a bee sting'. The problem for me was that not only was I afraid of needles, I was also terrified of bees. I was swarmed by a whole nest when I was younger. My mom leveled a hard look at this nurse and informed her that she was not really helping.

What do I have in common with him? Not much, thankfully.
They told me a lot of interesting things to try to calm me down in the days before the surgery. One of the more interesting things was my surgeon's past history. They told me that my surgeon had been one of the surgeons who operated on Ronald Reagan after he was shot over a year before I was born. Of course, this impressed me when I was a kid. Now, I am just glad that he was successful with me. Regardless, he was a world-renown expert on the surgery and I was lucky that he worked at a hospital less than half an hour away from home.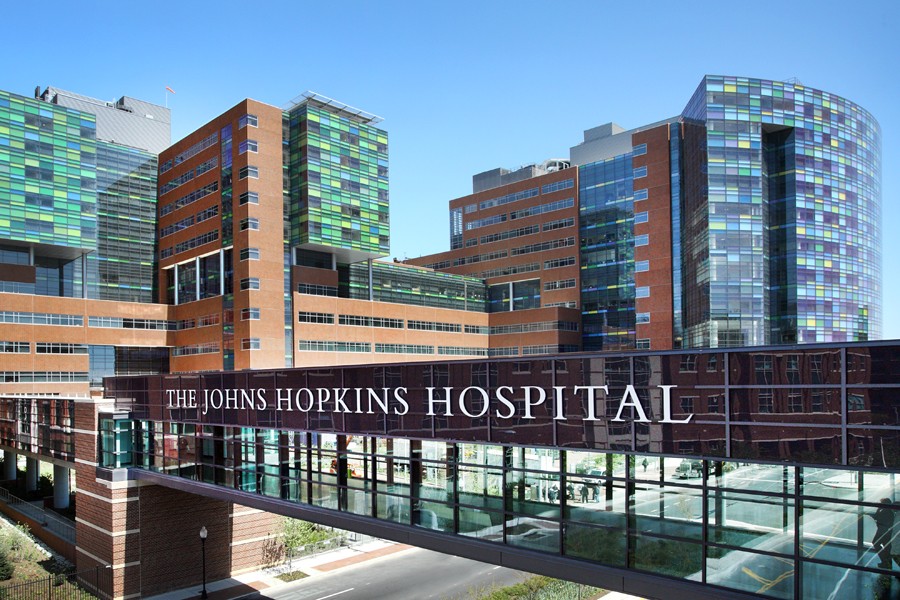 I owe a lot to the most powerful institution in Baltimore past, present, and future.
Now, medical science is much more advanced than it was over twenty years ago. Doctors are able to detect Cystic Fibrosis much earlier. They are also able to detect Double Aortic Arch through many different tests (some of which I eventually got). Often, the problem is detected in the womb or shortly after birth and is corrected through surgery before the damage is done. In fact, most babies born with Double Aortic Arch usually turn blue from oxygen deprivation not long after birth. I went through what I had to go through and nobody really screwed up. It is one of the reasons that I support science-based medicine so much. It saved my life.