When we last left off, I had finally received a confirmed diagnosis of Double Aortic Arch. To this day, doctors still do not know exactly what causes the condition but they think it may be genetic. Whatever caused it, I was born with a congenital heart defect. This was an amazing find because it is a very rare defect. It was also an amazing find because, like Cystic Fibrosis, it usually kills babies fairly quickly after birth. I was born with it but I survived over ten years without it being detected. I am so lucky that I did not die. I could have easily keeled over and they would have diagnosed me in an autopsy. The thought both makes me feel good and it also terrifies me.
Wow, that was dark. Let me remind you that this has a happy ending and I am not a ghost.
The doctors told my mom that not only did things look bad but with each passing day, they were getting worse. My body was slowly strangling me from the inside and there was no chance of it healing on its own. Medical intervention was absolutely necessary and that means that I had to go into surgery and soon. My mother, knowing that Halloween is my favorite holiday, asked if the surgery could wait. The doctors told her in no uncertain terms that the surgery could not wait. They told her why. One night, my parents sat me down at the dinner table that I had grown to dread. They told me what was wrong with me and they told me that I had to go into surgery.

I would be going as a sick kid for Halloween.
I sobbed and begged for it not to be true. I remember being on my mother's lap, my heart seized with fear like never before or since. I cried and cried but tears do not change reality. They told me that if I did not have the surgery I would lose the ability to walk and then I would die. I had to be in surgery soon and I had to learn to accept that. I told my friends and my mother told the school and they were all behind me. I wish I could say that this made anything better. I remember going into the hospital for a consultation with the surgeon. He sat me down and drew simple little pictures and told me what he was going in to do. He was kind and although it did not make me any less scared, I know I appreciated at least knowing what was happening. Knowing is almost always better.

Nothing funny here. This was the inspiration for my character Lennon Clarke.
The day of the surgery came in almost no time at all. The night before, I was given the usual order to not eat or drink anything. This had to be enforced by my folks because I get cranky when I do not eat. As a concession to my young age, they allowed me to drink apple juice but only a little bit to keep my blood sugar up. They brought me into the hospital. Having been briefed on my fear of needles, they numbed my arms before they injected me. At some point, a troll doll from the school store was put into my hands and I clutched it tightly. As the drugs started to take effect, I cursed at whoever would listen and I told them that my parents were lawyers and they better take good care of me. They pumped enough drugs in me to put down a horse. I started singing the Animaniacs theme on loop and then I blacked out.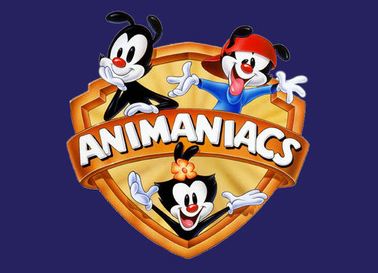 I was quickly getting zany to the max…
It was hours later when I awoke in the Intensive Care Unit. I was still alive. Not only that, but I was told that the operation was successful. I was in pain but happy that the scariest event of my life was all over except for the healing. As a reward, I got to watch Disney's Aladdin on heavy drugs. It remains one of my favorite films to this day. I do not remember much else from the ICU except for fading in and out of consciousness and the occasional sponge bath. They had deflated one of my lungs to get at my heart and there would be a lot of healing. Eventually, they decided that I was out of danger and moved me up to a room to recuperate. Once there, I became a more difficult patient.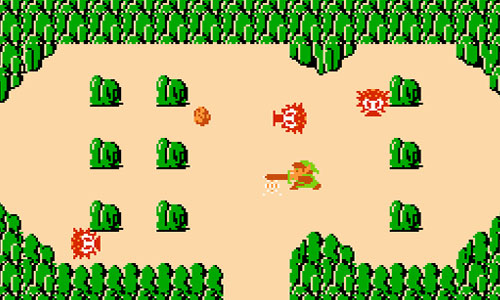 I had my own fight going on so I felt for Link.
I happily ate applesauce and watched television. However, it took me a while to kind of learn how to go to the bathroom again. I insisted I could do it and I would struggle my way to the bathroom and then nada. I was stuck with a catheter for a while. As they decreased the drugs they gave me, I hurt more but hurting is part of healing. While in the hospital, I got the entire set of Aliens action figures including the Alien Queen. There was a hospital visit from Captain Planet and I got Wheeler's fire ring and also Linka's wind ring. When I got a little better, I would make the long and painful journey to the game room to play Legend of Zelda on the NES. I never had enough time to get anywhere in the game but controlling Link made me happy.
Stay tuned next week for part 4 which will probably be the epilogue!
Tags: Aliens, Alladin, Animaniacs, Diagnosis, Doctors, Double Aortic Arch, Halloween, Health, Johns Hopkins, Personal, Surgery, The Cure For What Ailed Me, The Power is Yours