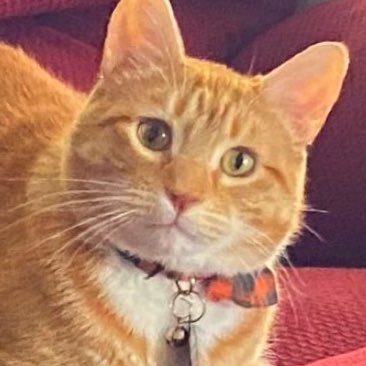 AITA for "perpetuating ethnic stereotypes" about Jorts?
UPDATE: aita for perpetuating stereotypes about Jorts?
The above-linked posts are to the original Reddit posts that started an Internet phenomenon. The usual fare on Am I The Asshole is full of people treating people awfully. This post was a breath of fresh air. It was silly but also featured a workplace disagreement that illustrated why dignity and solidarity are important. Further, Pam's issues show how we can internalize others' issues and simple disputes can become emotionally complicated. Here, Pam may have seen "herself" in klutzy Jorts and did not want to see him made fun of. The poster realized they were being insensitive and things were righted before they went too far. Well, Jorts still got buttered but everybody made it through alright.
At the end of the update, the poster mentions a "joke" Twitter account. I follow that account and have since shortly after its creation. Of course, the thing that got me to follow was not the many pictures of Jorts and Jeans. What drew my attention more was that the account became a union solidarity account. I have been pro-union since I first learned what unions were. I have become an even bigger proponent of worker solidarity as the years have gone by. It is true as Karl Marx said that the workers control the means of production. If we stand up to corrupt owners and bosses together then we hold true power to even the playing field at least a bit.
The Twitter account has become a hub for union news and solidarity movements. Jorts reposts a lot of stuff from various unions. He also points to various articles in the news and Twitter posts highlighting strikes and unionizing efforts. Jorts and Jean signs have started to go up at strikes and pro-union rallies. Unions have gotten a really bad reputation because corporations have tons of money to malign them. The truth is that even the worst union is there to protect its workers. Giving the unions a cuddly face is obviously doing great things.
On top of all of that, Jorts tweets a lot of kind messages. Jorts details his day and all of the chaos he gets into. Jorts is a chaotic kitty and Jean is a much more gentle soul. Jorts gets himself trapped in trash cans, closets, or gets up to all sorts of other trouble. Still, he keeps putting himself out there and saying that tomorrow is a day to do better. His little positive messages can definitely be a light in the darkness.
I know that a cat is not literally tweeting. We all know that but it is fun to play pretend especially for a good cause. There is a lot of crap in the world right now and if two cats can help mobilize the people for good causes, I'm all for it.